Corrective Serums
CONCENTRATED FORMULATIONS FOR SPECIFIC CONCERNS
SkinCeuticals corrective serums are concentrated formulations designed to prevent and correct the appearance of specific skin concerns and conditions. Clinically proven to improve the look of discoloration, wrinkles, acne, excess oil, and more, these powerful serums are essential for achieving optimal skin health.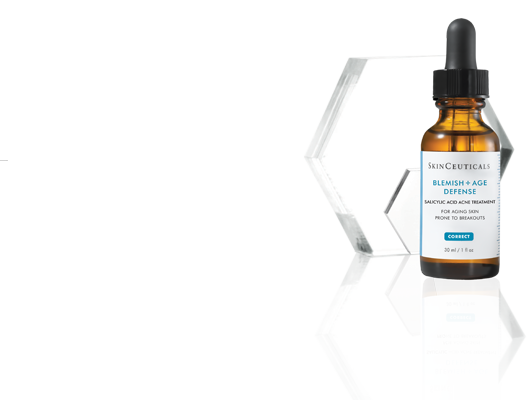 A multi-functional corrective serum to help amplify skin's hyaluronic acid levels

A hydrating botanical serum to help diminish the appearance of discoloration.

This oil-free serum simultaneously exfoliates skin and replenishes moisture for radiant, smooth skin.

An oil free hydrating serum replenishes moisture and restores radiance for a smoother complexion.

An oil-free face serum that reduces the formation of adult acne, and improves visible signs of aging.

Daily dark spot corrector targets visible skin discoloration for brighter, more even-looking skin

Neuromodulators works to reduce the activity of certain facial muscles by blocking nerve impulses that trigger wrinkle-causing muscle contractions.

A hydrating, soothing gel serum with botanical ingredients ideal to calm and hydrate skin while improving visual redness.

A personalized corrective serum just for you.